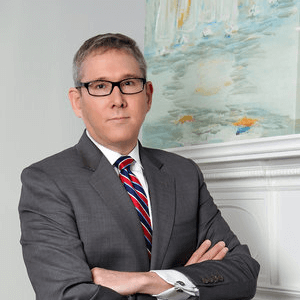 Stefan is a former United States Congress committee lawyer and long-time litigator who has mediated, arbitrated, tried and appealed cases in numerous courts across the country. He leverages leading-edge technology and trial presentation specialists and retains exceptional experts with the aim to win cases. Stefan brings to his cases skillful, carefully-crafted advocacy and unboxed lateral thinking. He is highly responsive to client needs, recognizing the importance a significant legal dispute can have on a client's professional and personal life. He handles civil litigation, trials and appeals in a few core areas of the law:
Construction litigation for project owners, including homeowners

Consumer rights, including state and federal unfair or deceptive acts or practices statutes

Financial services litigation
Employee-side employment litigation, including wage and hours litigation

Torts and injuries resulting from professional or personal negligence

Yacht-related warranty disputes

Divorce, child custody and visitation disputes
Stefan previously served as Majority Counsel to the Committee on Banking and Financial Services of the U.S. House of Representatives in Washington, DC. As a Committee staff member, Stefan was involved in the development and passage of several significant pieces of financial services legislation, including the "Gramm-Leach-Bliley Act" (GLBA) and the Credit Union Membership Access Act of 1998, which legislatively overturned the holding in National Credit Union Admin. v. First Nat'l Bank & Trust Co., 522 U.S. 479 (1998).
After leaving Capitol Hill, Stefan litigated "Winstar" claims in the U.S. Court of Federal Claims on behalf of financial institutions seeking hundreds of millions of dollars from the federal government for breach of contract in connection with the 1989 S&L bailout legislation, the Financial Institutions Reform Recovery and Enforcement Act (FIRREA). The legal theories supporting these claims were validated by the efforts of a Washington, DC, firm with which Stefan was associated. Those efforts included the successful representation of one of three lead appellees before the Supreme Court of the United States in the landmark government contracts case, United States v. Winstar, 518 U.S. 839 (1996). The Winstar decision has subsequently been cited in more than 3,200 other court decisions, secondary sources and legal briefs.
Professional Associations
Attributed Quotations
Boston Globe, "'I'm a second-class employee.' Contractors suing state over fulltime status"

National Law Journal, "Former Detroit Mayor's Suit Raises Novel Issues"

Boston Globe, "Banks denied class status against TJX"

Boston Business Journal, "Banks and credit unions: Partners in the M&A dance?"
Publications
Massachusetts Lawyers Weekly, "Unauthorized practice of law or a trustee's duty?" (with Frederick L. Stoker III, Esq.)

Massachusetts Lawyers Weekly, "Startups and lost profits in the wake of LightLab" (co-author)

American Banker, "Ruling in Cuomo Can be Pro-Industry"

American Banker, "Provision May Spark Preemption Fight"

American Banker, "Where Watters Decision May Lead Us" (with Kevin Handly)

American Banker, "Supreme Court Unwisely Backed OCC in Watters"

Banker & Tradesman, "Even Small Banks Should Note Changes to Rules of Civil Procedure"

SumNews (a publication of the Mass. Society of CPAs), "New Options for CPA Clients Facing Foreclosure"
Panel Speaking Engagements
BU Morin Center For Banking and Financial Law and the Boston Bar Association's Banking and Financial Services Committee: The Buck Starts Here

Weston & Sampson Risk Management Seminar: "Contracts: Basics, Bad Clauses and Battles"

Boston Bar Association "Update on Federal Financial Regulatory Reform"

American Association of Residential Mortgage Regulators 20th Annual Conference, Savannah, Georgia,
(discussion of the impact of Cuomo v. Clearing House Ass'n on state mortgage regulation).

Boston Bar Association "Federal Preemption and the Future of the Dual Banking System"

Boston Bar Association "E-Discovery and Electronic Document Retention Issues Affecting Financial Institutions"

Lorman Education Services "Taking and Defending Effective Depositions in Massachusetts"
Education
University of Iowa College of Law (J.D., with distinction, 1996); member, Iowa Law Review, 1995-1996

University of Florida (B.A., with high honors, member, Phi Beta Kappa, 1993)
Admitted Jurisdictions
Supreme Court of the United States

U.S. Court of Appeals for the Federal Circuit

U.S. Court of Appeals for the First Circuit

U.S. Court of Appeals for the Sixth Circuit

U.S. Court of Federal Claims

U.S. District Court for the District of Massachusetts

U.S. District Court for the District of Maine

Massachusetts

Iowa (inactive)

Washington, DC (inactive)