Strategic Advocacy
for Massachusetts Employees, Homeowners, and others.
$1,063,071 Federal Court judgment in
Luxury Yacht Warranty Dispute
$230,000 Settlement for
House Flooding Claim
$212,500 Settlement in
Therapist-Patient Abuse Case
$325,000 Settlement for
Wrongful Termination
Wage & Hour Employment Disputes and Construction Litigation Attorneys in Boston, Massachusetts
When you work with Jouret LLC, you work with fastidious attorneys who understand the ins and outs of the law. Their services surround employment law, commercial law, and construction law. Take control of your situation, and schedule a free consultation with them today.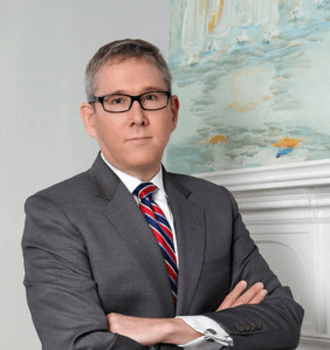 Stefan L.
Jouret
Attorney at Law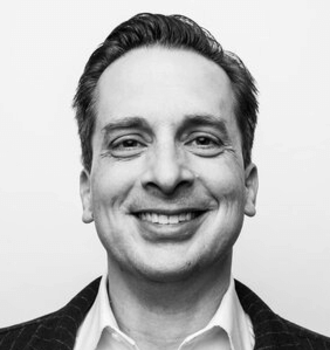 Michael D. Williams
Attorney at Law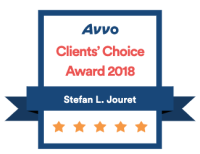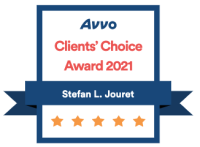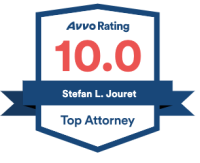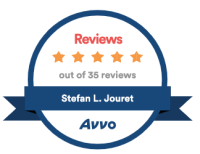 Protect Your Rights
& Your Paycheck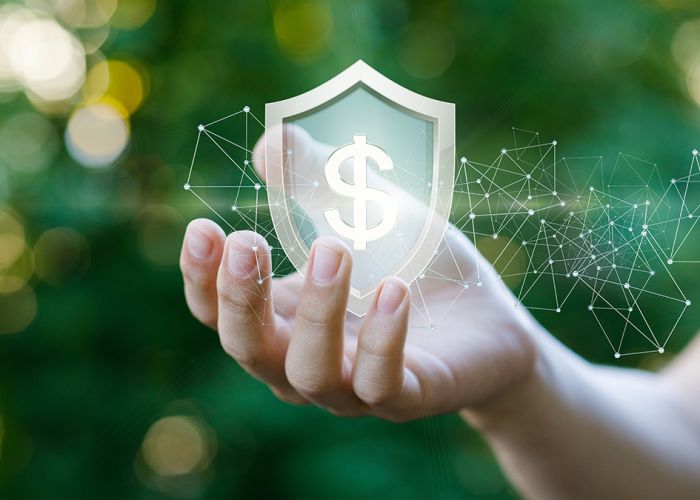 Protect Your Rights
& Your Paycheck
Jouret LLC protects your rights when an employment dispute arises. If your employer didn't pay earned wages (such as overtime or the minimum or contracted wage), do not sit down and take it. Confront illegal payment methods with the support of savvy and discerned attorneys today.
What to Expect With Jouret LLC
Attention to Detail
The attorneys at Jouret LLC look at law like a game of chess. With years of experience on their side, they pay meticulous attention to each piece of your case.
Collaborative Strategies
Attorney Jouret and Attorney Williams work together—and with you—to give you the best opportunity for a positive outcome.
Empathetic Approach
What you're going through is undeniably distressing. Attorneys Jouret and Williams understand and want to help you move forward.
Boutique Experience
As a small firm, Jouret LLC can deliver a level of direct, personalized focus that larger firms cannot. Ask anything, and get your questions answered.
Testimonials
See what previous Jouret LLC clients have shared about their experiences.
I strongly recommend hiring Stefan Jouret. I hiredIn Nov. 2022 Stefan represented me as the Plaintiff in a MA Wage Act case in Federal Court in Boston under Judge Young. Stefan's performnce during trial was so good and professional that Judge Young complimented how well Stefan tried the case, which seemed like a rare compliment from a prominent judge. Stefan was well-prepared, alert and quick on his feet during the trial which led to a great outcome of our winning the jury trial with an expected $400,000+ final judgment in my favor.
Anonymous
Stefan Jouret was immensely helpful and empathetic in helping me navigate a workplace dispute when false allegations were brought against me. He gave me the confidence to face these allegations and present my side of the story. He was well prepared for our meetings and helped me to achieve the outcome I was looking for. A true professional!
Anonymous
Stefan represented me in a highly complex employment litigation involving state and federal statutes. He provided an initial consultation at no cost, during which he asked focused questions in order to understand the issues. Upon hiring him, he committed himself fully to the case. He had the compassion to understand the human aspects of the case and then applied a creative and logical mind to the litigation.
Michael
I hired Stefan to represent me in an arbitration against my previous divorce lawyers. Stefan was brilliant in his representation of me, and we won the arbitration which significantly cut what I owed my previous attorneys. The previous attorneys shamelessly overcharged me, and Stefan was successful in proving that.
-Alton
Facing legal or potentially legal dispute is a stressful experience. Stefan, though a cool-headed attorney, was able to identify the stress and lend his support, helping me understand the situation with objective and crystal analysis, and prepare me for the possible subsequent procedures. With Stefan's help, I was able to face a daunting situation with calmness and a clear mind. I highly recommend him for anyone in need of legal consult.
Anonymous
My company was sued by an employee over a phony, fabricated wage act violation. The purpose of the phony claim was to cover up the employee's theft of trade secrets and planned violation of his non-compete. My regular employment lawyer told me to settle the wage claim for over 100k! I knew that was crazy. When I approached Stefan, he immediately saw through the phony claim, and worked with me to countersue the employee for the theft of trade secrets and for violation of the computer fraud act. Stefan's work totally turned the action in the opposite direction, and got my company the settlement it deserved.
Frank
Blog
Learn more about employment law, commercial disputes, construction litigation, and so much more from Jouret LLC's blog.
Dynamic. Experienced.
Here to Make a Difference.
If you are an employee who feels you have not been paid the proper amount of wages, you likely want to know your rights and options. It's essential you understand your employer's compliance obligations so that you get compensation for the work you did.
You deserve answers to any questions you may have about disputes concerning unpaid overtime, commissions, working off the clock, employee misclassification, withheld income, and other issues surrounding the Massachusetts Wage Act and the federal Fair Labor Standards Act. And you deserve someone who will aggressively fight for you from the first meeting until a resolution has been met.
Jouret LLC's experienced wage & hour compensation and employment litigation attorneys serve those in the Boston, Massachusetts, area with passionate care and personalized service. When you work with them, you get a collaborative and customized approach, so you never wonder what is happening throughout your case.
Don't face this alone. Get in touch today to schedule a free consultation. In your first meeting with Attorney Jouret and Attorney Williams, they will review your case and help you take your first steps toward a final decision.